A True Winner
April 19, 2021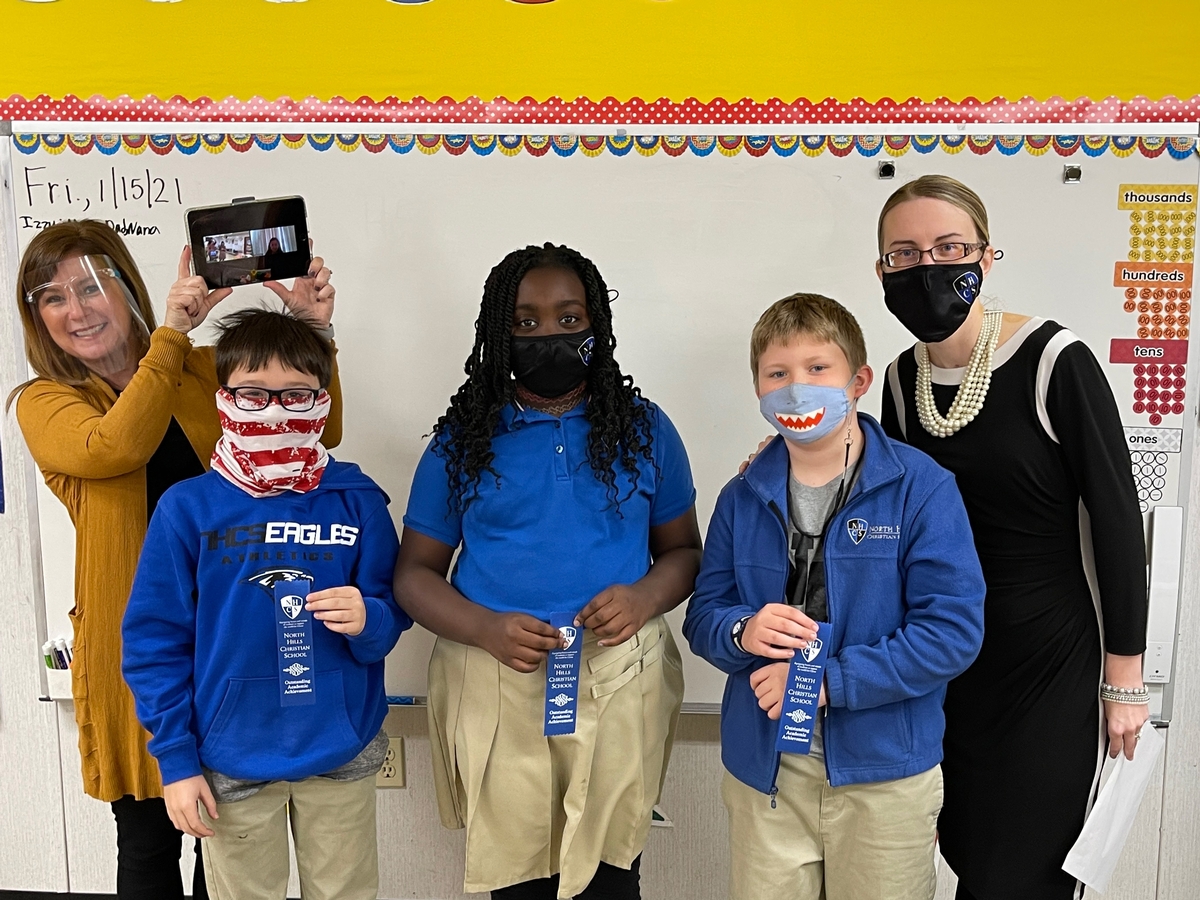 When the month of April hits the calendar, it always seems like the weeks begin to fly by for the end of the school year. It is usually marked by a lot of activities, all of which recognize both growth and completion. This year we are so grateful to be back on campus resuming so many of those events that were missed last year. Although they may look different than they looked two years ago, we rejoice and celebrate the return of the cherished events, like kindergarten graduation, high school graduation, and awards assemblies. Often it is difficult for students who do not receive the awards or recognition to realize that they too have accomplished much in the course of their year. It is at those times that the precious words that hundreds of our students have memorized over the years for their kindergarten graduation come to mind….
"I believe that a true winner always gives his best,
Never to the glory of self, but always to the glory of God.
With the Lord's help I will strive to be a winner today."
-Nicky Chavers
Many alumni can probably still quote those words, and hopefully they realize the power of the truth behind them.
While often it seems that we value winners and recognize their achievements, we sometimes fail to see the accomplishments of those who do not come in first. But achieving personal goals or reaching individual milestones is also worthy of recognition. Only one person who runs a marathon will win, but all who run have achieved when they have reached the finish line. And while a student might not receive an academic award, he might excel in sports or in art or in some other laudable activity for which he is gifted. No one is always the winner… and part of life is learning to celebrate the victories of others as well as our own. I so appreciate those parents who will look at a report card or a low test score and ask the question, "Did you do your best?" When the student replies affirmatively, even though the grade is not that for which he had hoped, the wise parent then replies, "That's all I can ask for." Teaching our students a different definition of winning means exactly what that kindergarten song says, "A true winner always gives his best, never to the glory of self, but always to the glory of God."
Minds:
This one is especially for parents (or grandparents). Think about those children who come to you for recognition when reaching a goal? How do you affirm their accomplishments? Are you able to encourage hard work and determination, even if the result is just getting a passing grade (if that was your child's best effort)?
Hearts:
Reminding yourself that God does not base His love for you on your performance, pray that you will communicate the proper acceptance of your child's achievements, especially when the student has worked hard to get the grades or scores that he has received. Accept your child as "fearfully and wonderfully made," realizing that each one is precious in God's sight.