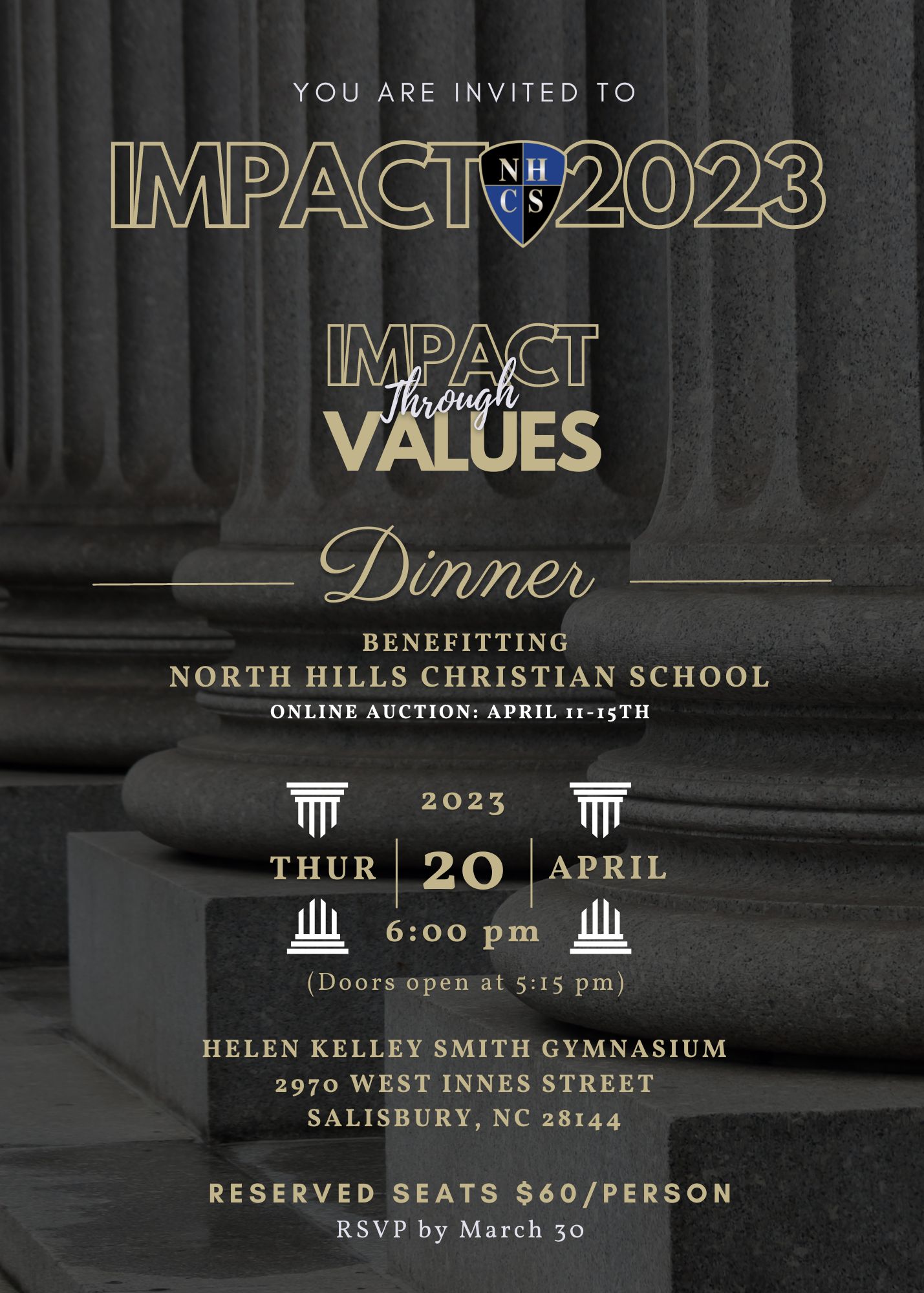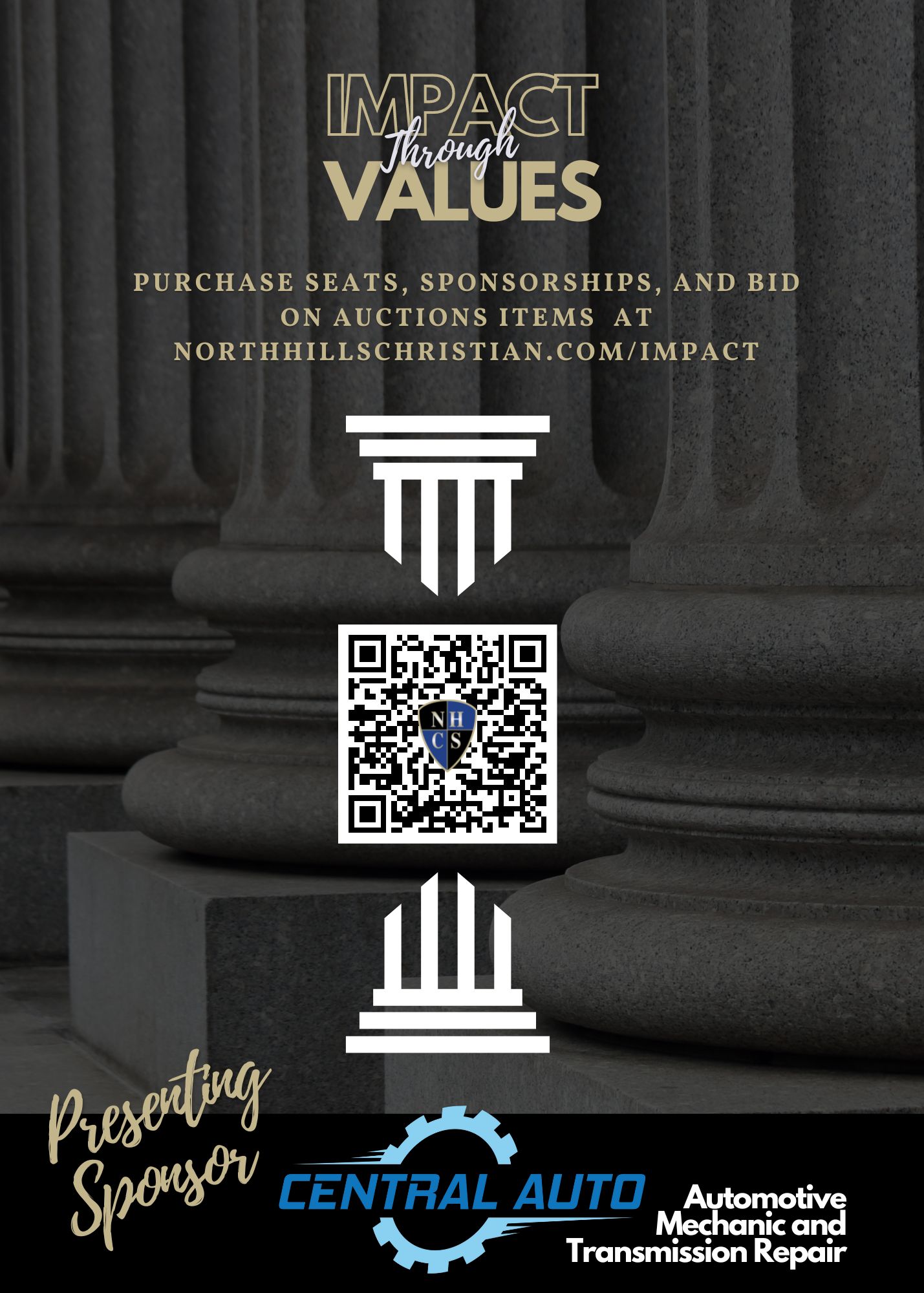 Join us April 20, 2023, in the Helen Kelley Smith Gymnasium, as we look back and celebrate how the Lord has blessed NHCS, while also looking toward to what God has in store for the future.
Doors will open at 5:15 p.m., and dinner will be served until 6:00 p.m. The event will begin at 6:00 p.m. Business casual attire is encouraged.
Because you are part of our community, students are hearing about the Gospel, and lives are forever being changed.
IMPACT seats are $60/person. Seats are guaranteed on a first come, first served basis. Due to limited seating, seats (and all sponsorships that include seats) must be purchased by March 30.
Anybody can be a sponsor! Sponsorships are offered at many different levels, and because of our sponsors, we are able to carry out our mission to "equip the hearts and minds of students to impact the world for Christ".
The deadline to submit sponsorship paperwork and payment is March 17. In order to guarantee placement in the IMPACT program, your logo/artwork is due by March 17.
Online Auction
This year's online auction will look a little different. Instead of bidding until the beginning of the IMPACT event, bidding will happen the week before, and you'll pick up your winnings at the front office on April 18th & 19th. Items not picked up on those days may be picked up the week of April 24th.
Bidding will open at 8 a.m., April 11 and will close at 11 p.m., April 15.
There is still time to donate auction items! Please reach out to Nikki Eagle, neagle@northhillschristian.com

Donate
Can't attend but would like to donate? You can do that here.