Annual Prayer Walk
During the annual prayer walk, over 500+ students, faculty, staff and parents join in prayer together in over 30 different locations on our campus to consecrate our school to God and dedicate every new school year to Him. The word consecrate means "to make or declare sacred, to set apart to the service of God." We do this because we want to HONOR God. This is an act of worship where we give him the honor and esteem he deserves because he is our creator, sustainer, and savior. He is also our coming King – He is worthy of having first place in our life and in our school. So we honor God by inviting his presence to dwell here with us throughout our school year.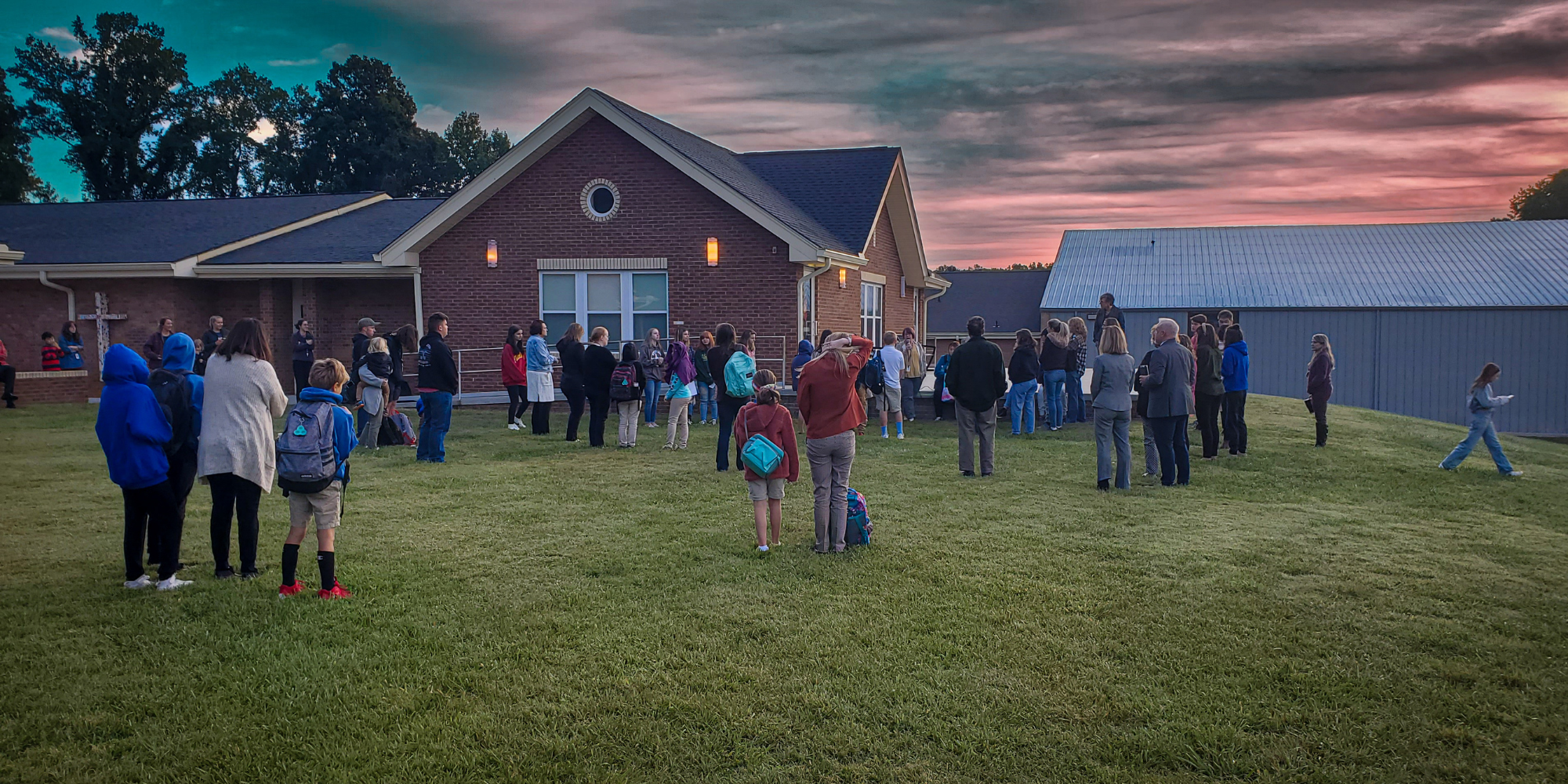 See You at the Pole
Every year during the national event "See You at the Pole" our high school chaplains lead students, faculty and parents in prayer for our nation, our leaders and our schools.
Lower School Spiritual Emphasis Week
Every year, students in Kindergarten through 5th grade have the opportunity to participate in Elementary Spiritual Emphasis Week. Students gather daily for chapel services with songs of praise, worship arts presentations, Scripture memory activities, and guest speakers--all centered around a single theme.
Middle School Spiritual Emphasis Week
Students have a special chapel each day when they are led in worship by local worship leaders and hear messages from local pastors who all come in as our guests for the week. This year, many students trusted Christ as their savior, and many others made significant decisions in their relationship with Christ throughout the week. Our annual Spiritual Emphasis Week is one of the ways we disciple students to help equip them to impact the world for Christ.
High School Spiritual Retreat
Every year the entire high school goes away for a three-day retreat with the purpose of building unity and growing spiritually. This year students went to Look Up Lodge in Travelers Rest, SC and enjoyed beautiful fall weather, quality time with one another and outstanding times of worship. Many students made significant decisions in their relationship with Christ.