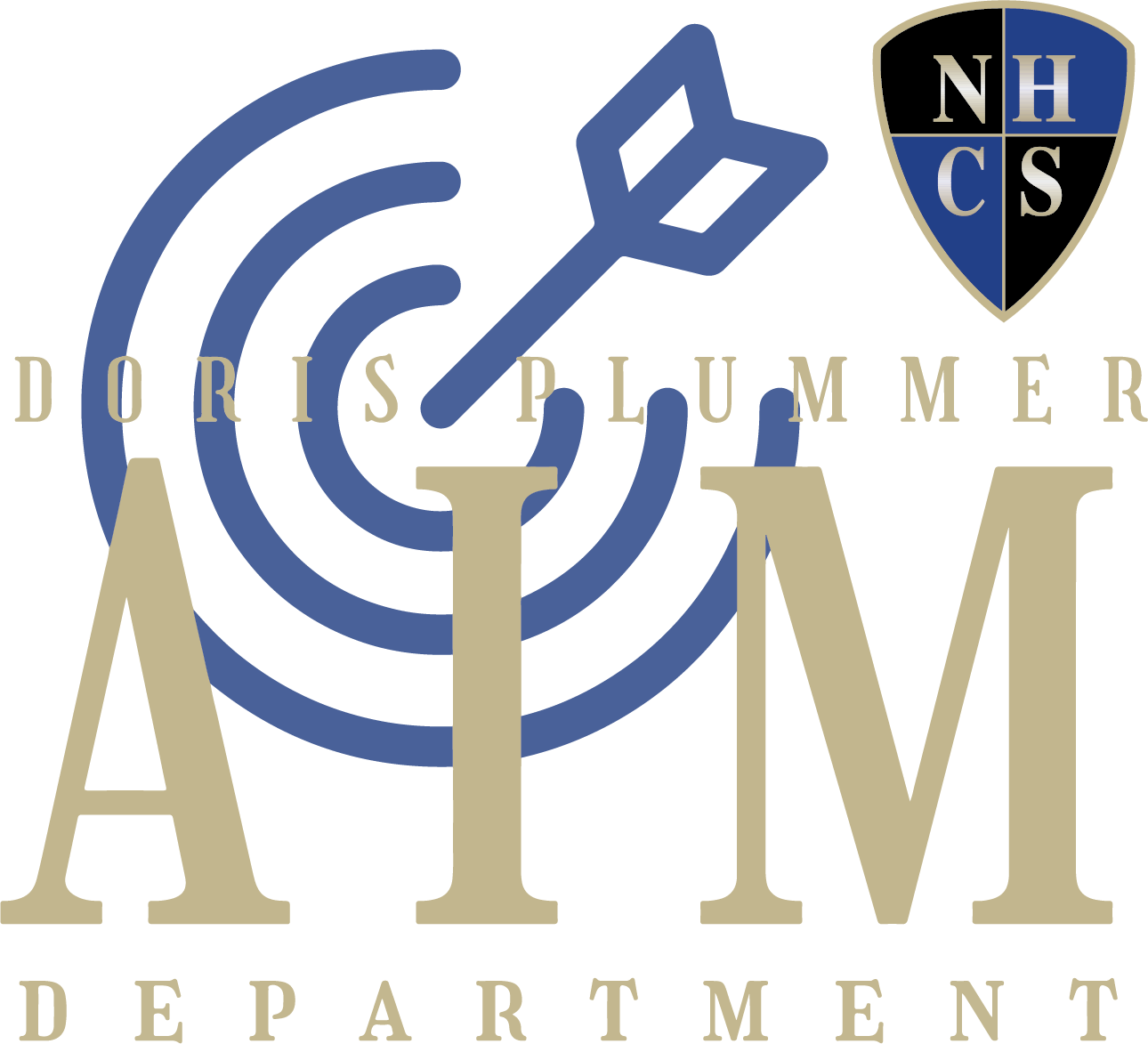 "My only aim is to finish the race and complete the task the Lord Jesus has given me—the task of testifying to the good news of God's grace." - Acts 20:24


North Hills Christian School strives to ensure we help each student reach his or her God-given potential. Helping young people realize they are uniquely created in God's image, with a plan and purpose is one of the most significant tasks a Christian school can undertake. Recognizing that many students have an approach to learning which is quite different from that of their peers, at North Hills Christian School we seek to minister to the needs of the individual through our AIM (Academic Individualization and Modification) program. We address both strengths and weaknesses by creating a uniquely individualized program for each student.
Students may be assigned to AIM for a number of reasons. Some have a diagnosed learning difficulty which requires intervention to insure their success. While many of their classes may be in the general classroom, support is provided to help them in areas of difficulty. Some students are assigned to AIM in order to help them through a time of transition into North Hills. Entrance testing may have revealed concepts which needed to be learned. Some need remedial work to build a foundation for subjects needed for grade placement. AIM allows them to work at their own pace through the material they need. Others may be referred for assistance due to classroom performance or low achievement test scores.
Because AIM services are individualized, AIM services vary greatly. Remediation is offered in phonics, math or cognitive skills. Most of the students receive individualized or small group instruction which allows them to process information at their pace and then to be assessed in a manner which reflects their level of understanding.

Accommodations to classroom expectations are often applied. These accommodations may include reducing written assignments or breaking material into smaller units; allowing use of tables, calculators, formulas, manipulative, visual cues or organizers; writing and editing assistance; providing assistance with assignment book, study skills and organizational skills; giving extended time or interpretation of test questions; and providing an alternate test format or allowing oral testing or retesting of material.

If the student is receiving special services beyond those of his classmates, there is a fee for those services based on the amount of time involved and the specific service provided. Fees for AIM services are outlined in the Tuition and Tuition Assistance section.

For more information, please contact: