IMPACT
April 12, 2021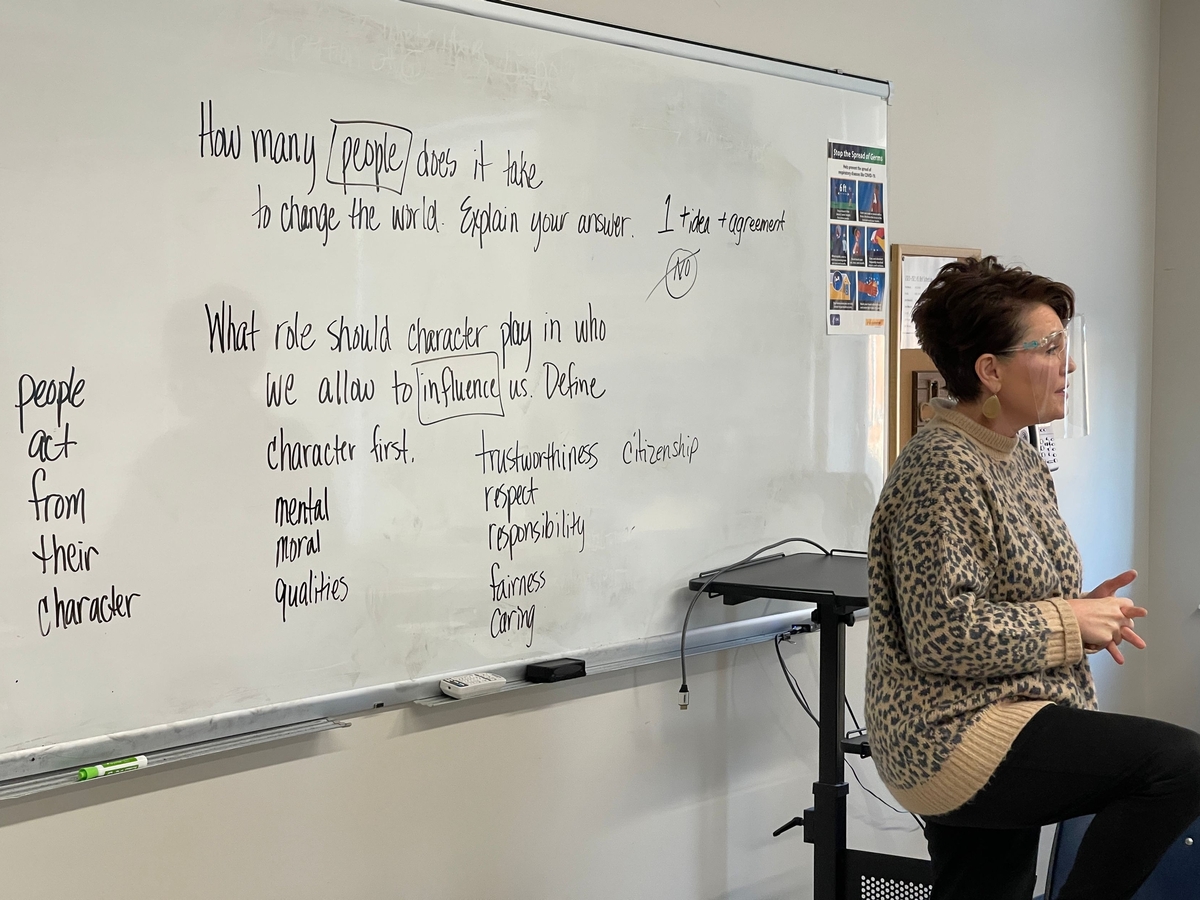 The word "Impact" comes from our mission statement: "equipping hearts and minds to impact the world for Christ."
We also use that word for our annual fundraising event, the Impact Banquet, which supplies funding for the expenses not covered by tuition, as well as the tuition assistance that so many of our families receive. When searching for a definition for the word, I found both a positive and a negative connotation. The primary definition was "the action of one object coming forcibly into contact with another," with synonyms of collision, crash, smash, and clash, to name a few. The second was far more positive: "have a strong effect on someone or something," with synonyms of influence or transform. The one thing that both definitions shared was the strength or force required in order for the impact to happen. That force or strength in a Christian School comes from God. He allows us to impact the hearts and minds of students, who will then impact their world. The student will first be impacted, and he or she will then impact others, and as a result, an individual life will be different, and ultimately, the world will be different as well.
The story of David and Goliath is one that often impacts our young students. That stone in the slingshot was used by God to impact the giant Goliath (definition one) because that young boy, David, had been impacted by God (definition two). He saw himself not as just a shepherd, but instead as a mighty force to stand against the boasting Philistine. Had it not been for His understanding of God's power and the way He could be used by God, the giant would have continued his harassment of the Israelites.
In order to impact their world, our students must see their potential, as seen through the eyes of their Creator who has gifted them all uniquely. Recently while beginning TerraNovas with a group of students, I had the privilege of reminding them of the verse that most commit to memory when they are young: "I can do all things through Christ, who strengthens me." (Philippians 4:13) As soon as the first two words came out of my mouth, the students completed the verse for me. And I had the privilege of watching them take on a task which many dreaded, yet with a renewed vision that they were not doing it alone. They could do it with the help of Christ. This same understanding will accompany them in many of life's challenges. They will be able to face their giants because Christ will give them the strength to do so.
Minds:
Think about the impact that you have upon others. Where is God placing you that will allow you to make a difference?
Hearts:
Pray for our mission statement to be reality in our ministry… may we be faithful in equipping hearts and minds so that our students can impact the world for Christ.