Leave Your Mark
September 14, 2020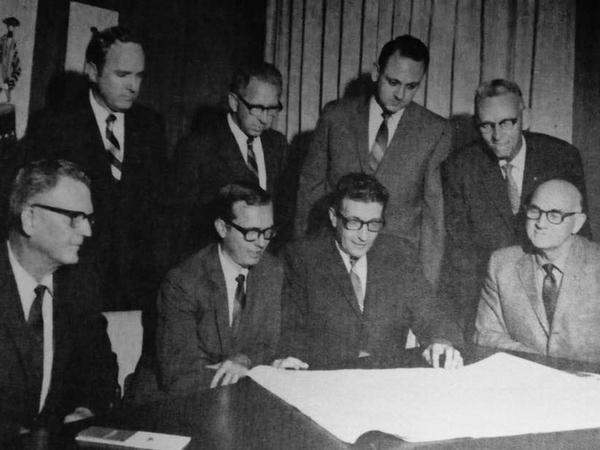 This year's senior class has chosen as our theme, "Leave Your Mark." What a timely challenge to each of us as we move forward. Each day as I enter our campus, I am reminded of those who founded North Hills over fifty years ago. Although they are enjoying their heavenly reward, they continue to have an earthly impact. The mark that they made continues to minister not only to families in our community, but to places around the world as alumni use the skills with which they were equipped to leave their mark.
What was it that inspired these men - David Davis, Roger Harrison, and Bill Ryburn - to begin a Christian school in Salisbury? The answer to that question is found in the mission statement of North Hills Christian School - "to equip the hearts and minds of students to impact the world for Jesus Christ." In those days it was a response to the removal of prayer and Bible reading from the schools. Certainly, if that need was felt back then, it is an even greater need in today's society. The profound difference between secular education and Christian education can be found not only in Bible class, but in every aspect of our school, where Biblically-integrated lessons lead to developing a Biblical worldview, equipping our students to enter a world where the Christian viewpoint may not be popular, but it is right.
The Scripture passage chosen by the seniors to accompany their theme includes the poignant phrase, "For such a time as this." There are many uncertainties in today's world...but our God is forever faithful! He is calling all of us to be prepared to take a stand, to leave a mark, to impact our world. What an awesome challenge with which to begin our year!
Mind:
"For if you remain silent at this time, relief and deliverance for the Jews will arise from another place, but you and your father's family will perish. And who knows but that you have come to your royal position for such a time as this?" - Esther 4:14 (NIV)
Think about the opportunities that you have to leave your mark. What can you do to impact the world for Christ?
Heart:
Pray for Spirit-led opportunities to leave you mark on those you encounter each day.
Pray for the students at NHCS - that God will work mightily in and through each of them.
Pray for administrators, faculty and staff to use their positions to faithfully represent Christ, that lives might be impacted for His glory.