NHCS Students Win Fishing Tournament
September 01, 2022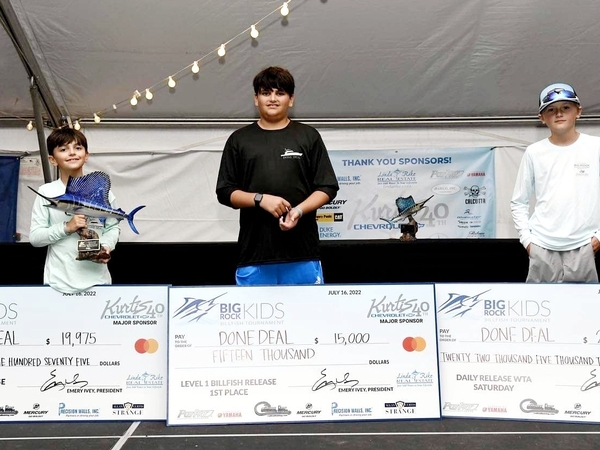 A few NHCS students celebrated a big win over the summer.
Meera Ivester graciously provided us with the following information on the event, 'The Big Rock' tournament.
______________________
It's a 'Done Deal' for the winners of the 2nd Annual Kids Big Rock!
https://www.thebigrock.com/done-deal-wins-2nd-annual-big-rock-kids/
The Big Rock Kids Tournament aims to promote sport fishing among a new generation of anglers while benefiting children's charities in Eastern North Carolina. The 3-day, total release tournament celebrated its Second Annual event with 69 boats and 275+ participating junior anglers!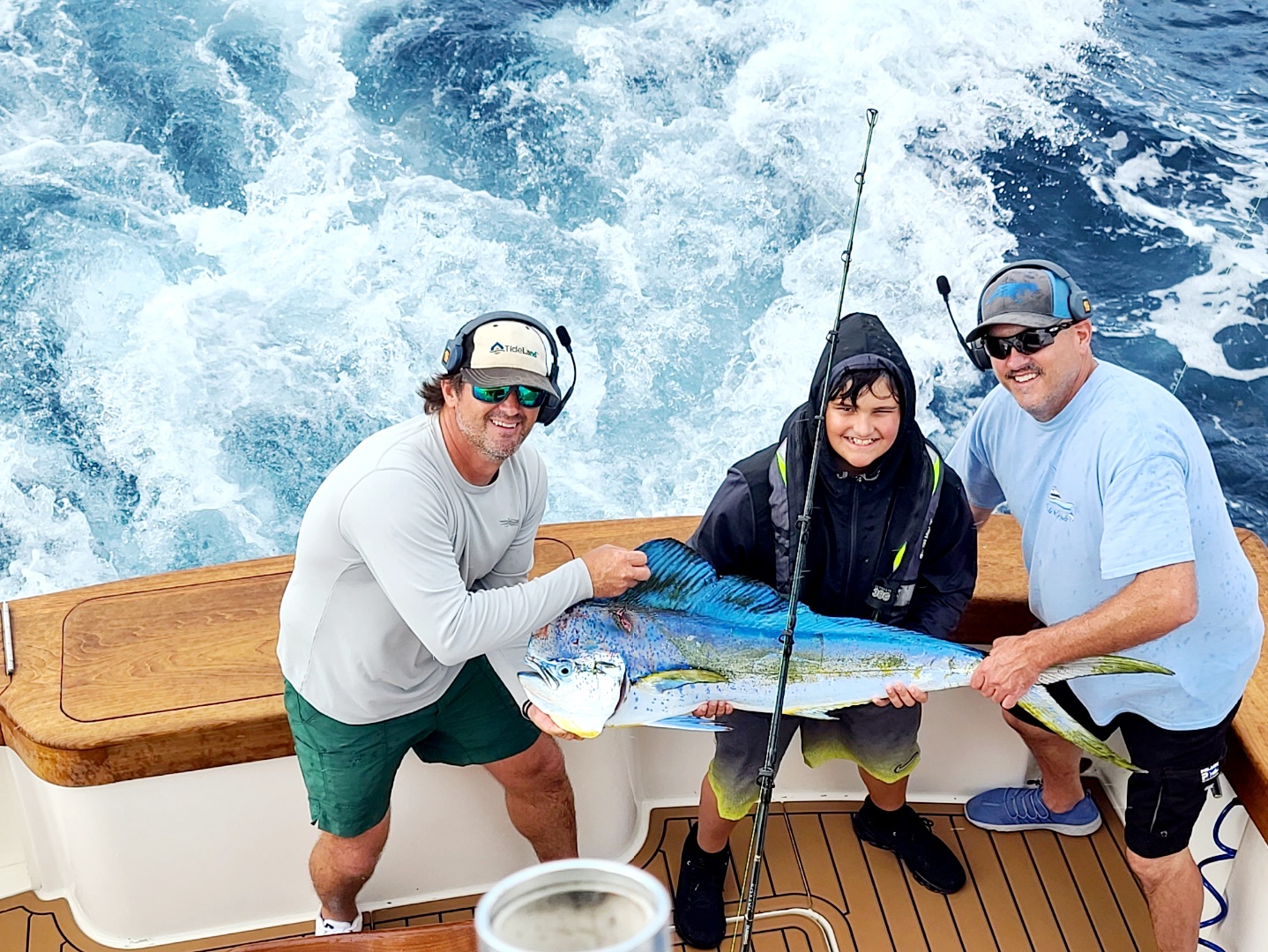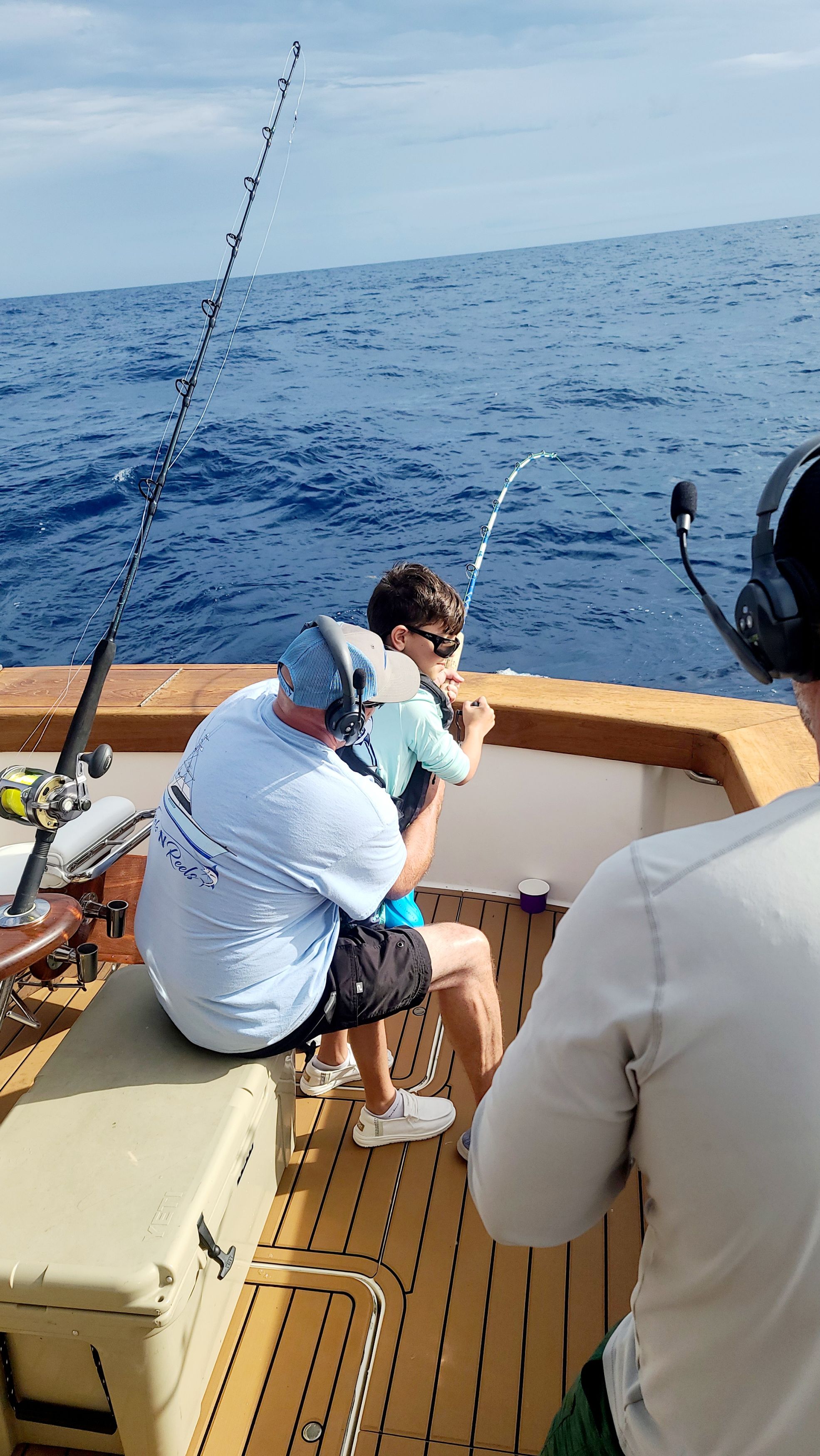 Myles Ivester is a 6th grader and Mikey is a 3rd grader!
We joined the North Hills family in Myles' 3rd-grade year [2019-2020] and Mikey's Kindergarten year!
Our boys have been fishing since they were old enough to stand up and hold a rod. Mainly in our ponds, some lakes, and inshore fishing at the beach. Their Dad, Michael Ivester, Jr. has been offshore sportfishing and waterfowl hunting since he can remember with his own father, the boys' Papa, the late and great, Mike Ivester, Sr. The boys' mother, Meera, has been sportfishing offshore with Michael for over 13 years. Safe to say it's all in the family!
Our love for Morehead City, NC over the years and the sportfishing community there led us to finally make the decision to invest in the sport of Tournament Fishing and make these memories with our boys, family, hardworking employees, and our very best friends!
Dad has been fishing the Big Rock tournament along with many other tournaments for close to 5 years now. The Big Rock is considered the 'Super Bowl' of fishing tournaments. Dad actually won the 33rd Annual Ducks Unlimited tournament last year in the Heels N Reels.
Mom eventually began her own team for 4 years, fishing in the Kelli Wagner Lady Angler tournament, which is one of the largest ladies-only events in the world; an all-charity breast cancer awareness event held the weekend before the Big Rock in Morehead City.
Last year, the prestigious Big Rock tournament added a Kids division! So we were thrilled to introduce this to our boys! Myles ended up placing 8th in the Wahoo division in the very 1st annual Kids Big Rock. This victory was fished with our amazing crew and our 1st mate, Paul Sutton's son, Noah Sutton [rising 5th grader]. Oh, the memories these kiddos have been making!
We came back this year and words cannot describe the perseverance, determination, hard work, focus, and discipline followed by sheer excitement just by getting through these long days...let alone accomplishing goals that many never expect whatsoever. By God's grace, all boats went out did their best and safely returned to the landing.
Mikey Ivester [8] hooked up a Blue Marlin at 8:30 am [winning us 1st catch and release of the day prize and points] with Mom, Dad, and the entire crew in tears early that day! We were just proud he had no intention of 'passing the rod' whatsoever. If you know Mikey personally, you know the tenacity of this little guy and would not be surprised!
Noah Sutton [10] was next in the chair almost immediately after Mikey's 1 hour and 25-minute fight! Noah did amazing and it was clear that our mate Paul Sutton is raising a pro!! He effortlessly got his blue in, scoring us additional points on the last day of this tournament!
Myles Ivester, a natural angler & mate for sure, had us a beautiful Tuna and also reeled in quite the Mahi to place us in 10th place for the dolphin division! Funny story, as the day went on and 'lines out' were upon us so soon...Myles sat patiently, in the cock pit, in the pouring down rain just waiting....for his chance to fight a Blue just like his fellow junior anglers. One characteristic about Myles that is very apparent if you know him. He is quiet, and gentle and can be very, very patient [sometimes]. Mom and Dad figured two billfish and a mahi was a fortunate day, so the thought of another was unlikely and unnecessary. Before we knew it we heard the zip of another hookup and Myles hops into that fighting chair and reeled in his Blue slow and steadily. It was a long fight, and he kept focus and faith the entire time.
Being two and a half hours offshore, we were unaware if we had won or not. All we had was a radio the captain uses, and for the record, no sonar equipment on the boats.
This crew, headed up by Captain CL Lupton, Mate Paul Sutton, and the boys' father Michael Ivester Jr., plus these amazing kiddos along with the rest of the crew, Mom - Meera Ivester, Cousin - Grayson Rhyne, Nanny - Klara Ogg and Besties - Ivey Link and Brent Bethune, were absolutely our very own Dream Team!
It was truly an UNFORGETTABLE tournament that will likely never happen again and we feel grateful and blessed for those few days together offshore. The bonds that were created through this journey are immeasurable and we give all the glory to God for such an unforgettable experience.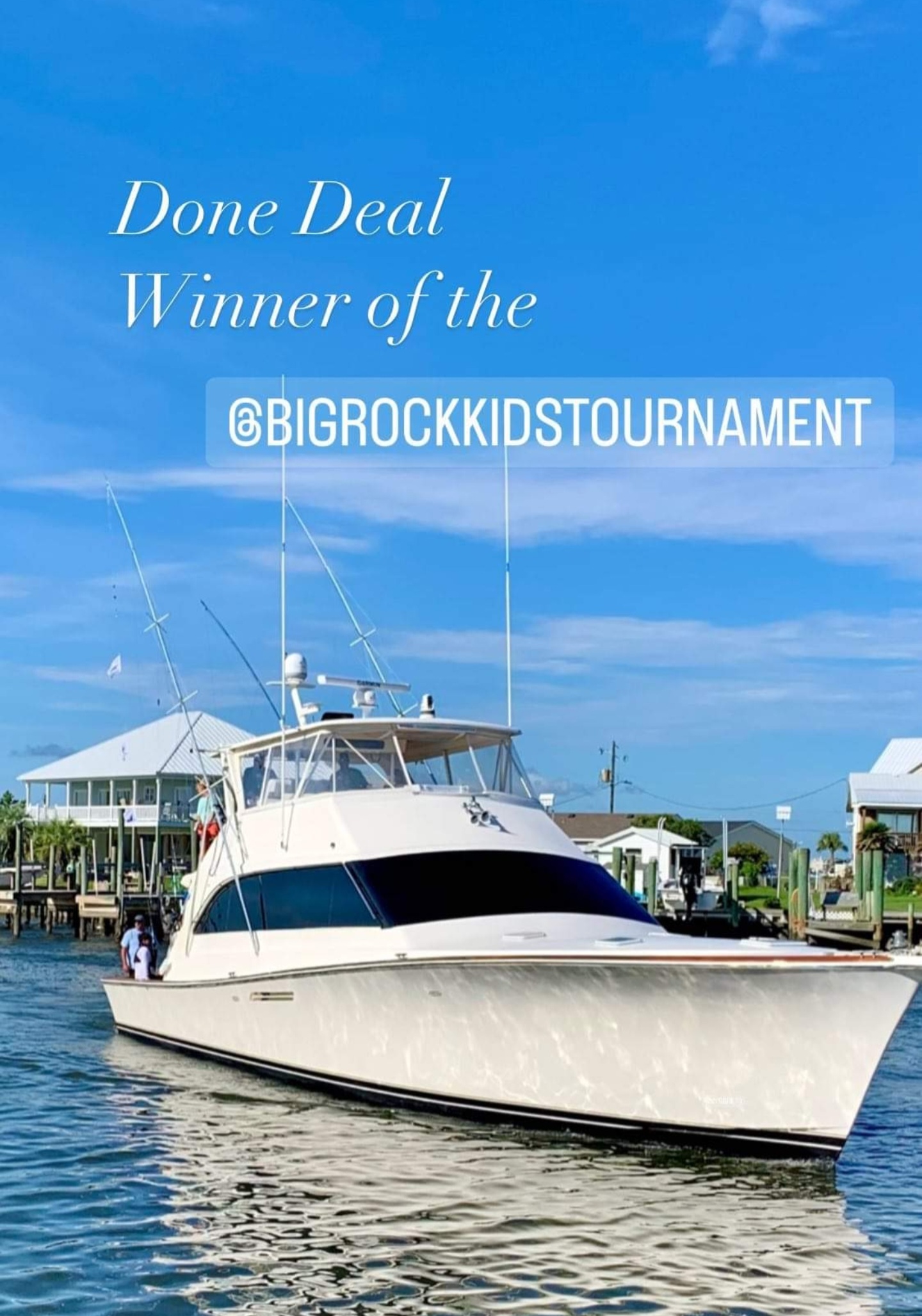 *About the Done Deal/Heels N Reels*
Interestingly, we have had a lot of unforeseen issues with this boat and have NEVER had her in the water. We have been working on it for close to 9 months after getting her last year. Heels N Reels, our original boat, is currently on the market and we just haven't had the time to change names not knowing if we would even be in it this season.
We ended up putting Done Deal in the water a week before the Kids Big Rock; truth be told, it was the first time we fished her. It is amazing to us that the boys get to have this memory of being the first anglers ever to fish on it. We believe it's a 'Done Deal' that we won't be changing her name after all!
*A little bit of history about the Big Rock tournament*
64th Annual Big Rock Tournament - History
https://www.thebigrock.com/history/
*A little bit of history about the ladies' KWLA Tournament*
25th Annual KWLA Tournament - History
https://www.thebigrock.com/lady-anglers/